Графика
KeyShot 4.1.35 Pro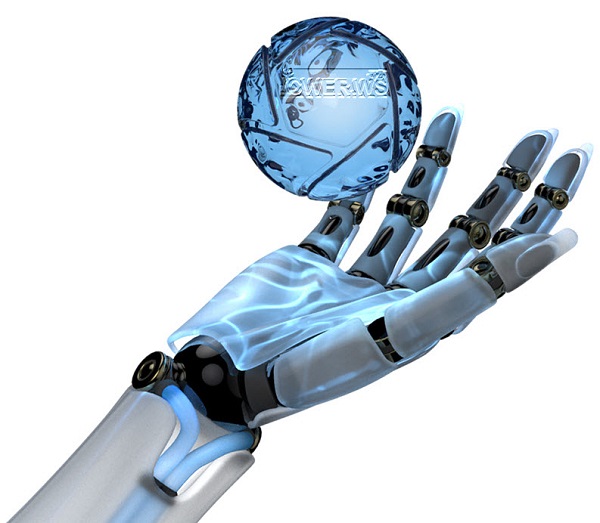 KeyShot представляет собой средство интерактивной визуализации 3D-сцен и моделей. По описанию разработчиков, это цифровой фотоаппарат для 3D-моделей, так как результат вы получаете в режиме реального времени. Учитывая, что в приложении используется глобальное освещение и материалы, основанные на реальных физических параметрах, итоговые изображения получаются фотографического качества. KeyShot может работать как отдельное приложение, либо как дополнение (плагин) со следующими форматами: OBJ, Autodesk Alias Maya, FBX, 3DS, Rhinoceros Plugin, SketchUp, SolidWorks, Pro/ENGINEER Plugin, ALIAS, JT.

Программа не требует никаких специальных навыков. У KeyShot есть 6 главных кнопок, а не сотни параметров, вариантов, ползунков, и регуляторов, как в традиционных программах рендеринга. Это - прекрасный инструмент для любого, кто связан с трехмерными данными: художников, инженеров, фотографов на cwer.ws. Единственное ограничение - ваш творческий потенциал. Вместо того, чтобы играть со многими параметрами и ждать результата, KeyShot позволяет вам, видеть результаты в тот же самый момент, когда Вы производите изменения. Программа позволяет импортировать трехмерные модели, созданные в различных 3D редакторах и в разных форматах: 3DS Max, SolidWorks, AutoCAD, ALIAS, Rhino, MAYA, SketchUp, .OBJ, и т.д. «Живое» соединение обеспечивает бесшовное обновления моделей между программами моделирования и KeyShot. Больше не требуется повторно применять материалы, чтобы обновить настройки, все можно переносить непосредственно с Creo, SolidWorks или Rhino в KeyShot. Все назначенные материалы и анимация, изменения в моделировании будут автоматически отображаться в KeyShot.
Мощная технология освещения Luxion стала основой для создания прекрасного физически-корректного освещения. В дополнение к точному освещению окружающей среды, пользователи получают физически корректное освещение, которое превращает любую геометрию в локальный источник света. Это совершенно другой подход к освещению, чем у обычных приложений для рендеринга. Работать с новым освещением очень просто: его достаточно применять к выбранным объектам, можно импортировать геометрию или же использовать уже существующую в качестве источника освещения, двигать, анимировать, управлять. Благодаря локальному освещению процесс разработки становится более гибким, а идентичными многочисленными источниками освещения можно легко управлять.
Поддерживаемые возможности реалтайм-рэйтрейсинга:
Interactive wysiwyg raytracing
Photon mapping
HDRI lighting
Global illumination
Ambient occlusion
Final gathering
Environment shadow casting
Self and inter-object shadow casting
Environment reflections
Refraction
Caustics
Inter-object light bouncing
Изменения в версии 4.1:
Live Linking
Live linking allows seamless model updates between the modeling software and KeyShot without having to reassign materials or update settings. Transfer your design directly from Creo, SolidWorks, or Rhino to KeyShot.
Assign materials and animations. Continue modeling. Click "Update" and push over the changes to KeyShot. All changed parts will be replaced and updated while maintaining all materials and animations.
Physical lights
Beautiful physical lighting created with the power of Luxion's lighting technology. In addition to the accurate environment lighting you already have in KeyShot, KeyShot 4 introduces physically correct lights that turn any geometry into a local light source. It's a completely different approach from traditional rendering applications.
Simply apply a light source to any objects you like. Import new geometry or use existing geometry as a light source. Move. Control. Animate. It's local lighting done right, adding greater flexibility to your workflow by allowing you to easily control multiple, identical light sources simultaneously. All without forcing you to import and place additional objects in the scene.
Pantone and RAL colors
Choosing the perfect color has never been easier. Now, the entire Pantone® and RAL® color systems come to KeyShot helping you communicate color to designer, manufacturer, retailer and customer. Search by color, number or with the color picker. Drag and drop colors onto your objects completely independent of the material. Even add your own colors with a click of the mouse or the import of a file.
MOLD-TECH textures
More options for textures never hurt. In another first for the CGI industry, Luxion becomes the exclusive source for accurate representations of MOLD-TECH® textures inside a rendering application. With a large number of textures and all the options to refine your appearance, KeyShot brings a level of realism to your visuals that can't be matched.
Rounded edges
Avoid the time involved in adding small fillets and radii to the edges and corners of your 3D geometry. KeyShot can do it all for you. Control the size of the rounds to complement the lighting. The effect is completely visual, with no addition to file size or rendering time. It's just one more way KeyShot speeds up the visual creation process.
Translucent Material Enhancements
The improved translucent material in KeyShot 4 delivers more accurate subsurface scattering. With support for specular maps, caustic illumination and scientifically correct interaction with physical lights, KeyShot translucent materials are being called the best in the industry.
View and model sets (Pro)
When you need to quickly toggle through different iterations of a model or manage your entire photo shoot from a single file, KeyShot Model and View sets make it simple. Duplicate existing models or import new models.
Save all environment settings with your camera. Toggle quickly through each with keyboard shortcuts. It's the digital photo shoot redefined with the ease of KeyShot.
HDR Light Editor Improvements (Pro)
Editing your Environment in realtime just got better. KeyShot 4 introduces the ability to tilt and blur your environment and add pins with a simple click on the model in the realtime window. Create your own HDRI's or modify an existing HDRI by editing the pins that have been placed in the scene.
Render passes (Pro)
KeyShot 4 introduces new rendering options to aid in post production as well. Quickly render out a Depth, Normal or Clown pass along with the full resolution rendering. The Render layer option allows you to easily assign parts to a layer to be rendered out separately.
Stereoscopic viewing (Pro)
Run KeyShot in stereo-mode and view your models in 3D right on your screen. KeyShot extends the visual experience with support for stereo capability allowing you to work on your renderings and animations or present them to others in a virtual 3D setting.
Improved import
Importing your geometry. It's the most basic requirement and KeyShot brings in more options to import accurate data and keep that data updated throughout your workflow. Choose to keep the original size of the model or to update the model with a click of a button, while maintaining all materials and animations.
Procedural textures
New in KeyShot 4.1, procedural texture options are available for any material when you apply a texture to an object. Six preset procedural materials allow you to immediately apply a seamless texture to any surface providing maximum flexibility in creating accurate appearances and custom materials.
With these textures, you have the options to scale, adjust bump height and sync with other textures. The six presets include Granite, Leather, Marble, Noise (Texture), Noise (Fractal) and Wood with additional procedural textures coming to future releases.
Focused caustics
New in KeyShot 4.1, the new Focused Caustics feature allows KeyShot users to accurately display the rays of light that reflect or pass through transparent or translucent surfaces. Users have the ability to toggle Focused Caustics in the render scene settings.
This features extends the level of realism available to 3D professionals with the ability to see how the caustic patterns fall across the objects and surfaces in realtime, within seconds, allowing you to quickly evaluate the lighting and composition of your scene.
Toon shading
With KeyShot 4.1, the non-photorealistic (NPR) toon shader is a new material type that allows you to apply solid colors, solid shading and contours to your objects for a flat, cel shading appearance allowing you to create and deliver concepts or create high resolution technical illustrations. You can apply this material from the material type selection box.
With it, you have options to adjust material color along with contour color, angle, width, quality and more advanced options to adjust contours and shadows. Since it is a material rather than a render mode, the toon material can be used in combination with any other material for still images, animations and KeyShotVR.
Color management
New in KeyShot 4.1, a new Color Management setting has been added to the KeyShot Preferences with this release as well. Color Management allows the matching and control of color representations across various devices. In the Color Management settings, you now have the ability to enable Color Management, selecting an ICC profile (.icc or .icm) available from various software and hardware manufacturers.
iBook support
New in KeyShot 4.1, iBook support for KeyShotVR is now available allowing the creation of an iBooks widget with the use of iBooks Author. From the KeyShotVR render options, simply select the option to create an iBooks widget. KeyShot will automatically generate the code for you to use.
GrabCAD integration
New in KeyShot 4.1, you have the ability to connect to your GrabCAD account from KeyShot to publish 3D renderings of your models. With an active GrabCAD account, you can share your images quickly and easier from KeyShot. After a rendering is created, simply select the image(s) to upload from the KeyShot Library and select Publish to GrabCAD.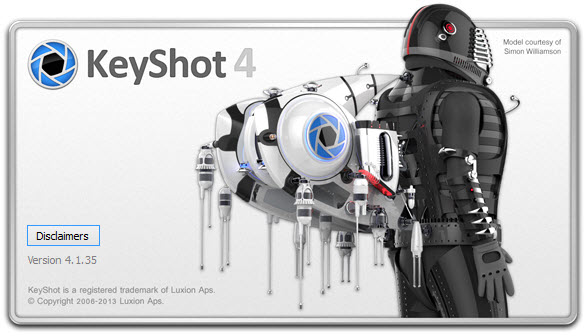 Системные требования:
Minimum 2GB of RAM
Minimum 1GB hard disk space
INTEL Pentium 4 processor or AMD or better
Windows XP, Service Pack 3
or Windows Vista
or Windows 7 32/64 bit
or Windows 8 32/64 bit
OpenGL 2.x or higher
Скачать программу KeyShot 4.1.35 Pro x86 (513,91 МБ):
Скачать программу KeyShot 4.1.35 Pro x64 (530,91 МБ):
ITSS
28/06/13 Просмотров: 3177
0